The biggest aspect of this update is incorporating the AISC 15th edition of the steel code into the program.
You still have the ability to toggle which version of the steel code (13th, 14th, & 15th editions) you'd like to base your connections on per connection.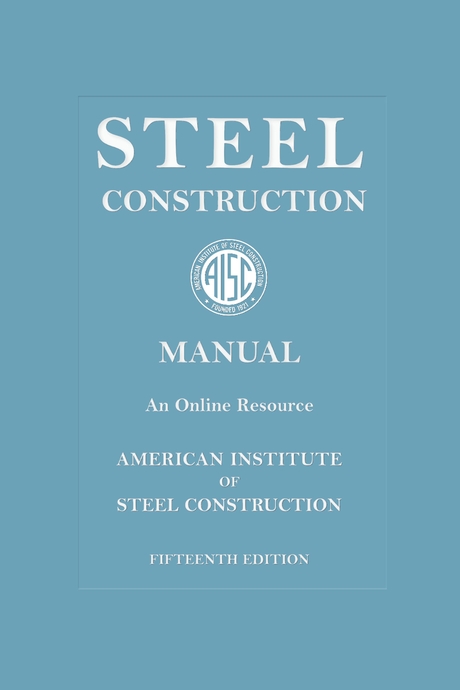 We're also introducing our new project manager feature in a beta version where you can bundle multiple connection designs into a single project for easier management and reporting.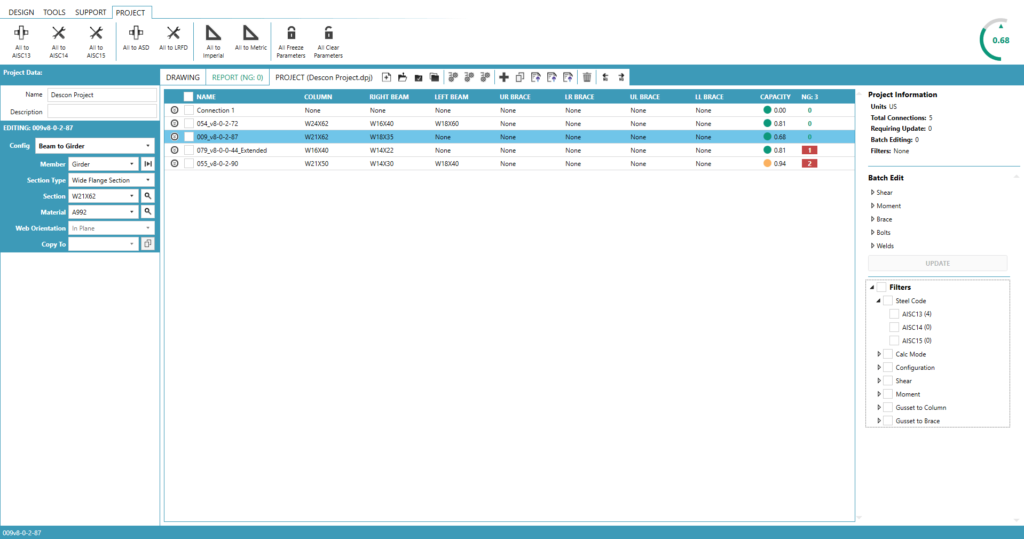 Additionally, our development team continues to address reported bugs and updated the moment end plate connections per the AISC Design Guide 4 and extended end-plate moment connections for seismic and wind applications. (More details below.)
How to Update Descon Plus
To update your version of Descon, just open the application on your computer and approve the <Get Update> notice.
If you're not ready to utilize the 15th edition of the steel code, you can still update your version of Descon and use the toggle switch on your connections to specify which steel code you prefer to use (13th, 14th, & 15th editions).
What's next for Descon Plus?
Additional seismic engineering functionality.
Want early access to that update? Get early access by becoming a Descon beta tester. 
Detailed Release Notes:
The shape database has also been updated to the AISC 15th edition.
Support moment end plate connection based on AISC Design Guide 4: Extended End-Plate Moment Connections Seismic and Wind Applications.
Fixed issues where the gusset edge distance is incorrect in a brace connection report.
In "Select Shape" dialog box, the value of flange width and flange thickness need to be swapped.
Fixed issues where the calculations in column transverse stiffener welds are incorrect.
Fixed issues where the calculations for column web doubler are not correct.
Fixed issues about gusset resizing.
Fixed issues for the gusset whitmore calculations and reporting.
Fixed an issue where user edit clip angle weld would reset.
Fixed issues where warning NG line could cause a crash when navigating the report.
Fixed issues where flange plate thickness incorrect in report.
Fixed issues with incorrect axial values for moment connections.
Added ability to enter negative Vb value for Gussets.
Fixed issues with the stiffener calculations and reporting.